iKON Dedicate Handwritten Messages to Fans in Celebration of 3rd Debut Anniversary
Jay Yim, Sept. 14, 2018, 2:45 p.m.
---
iKON is now celebrating their 3rd year anniversary.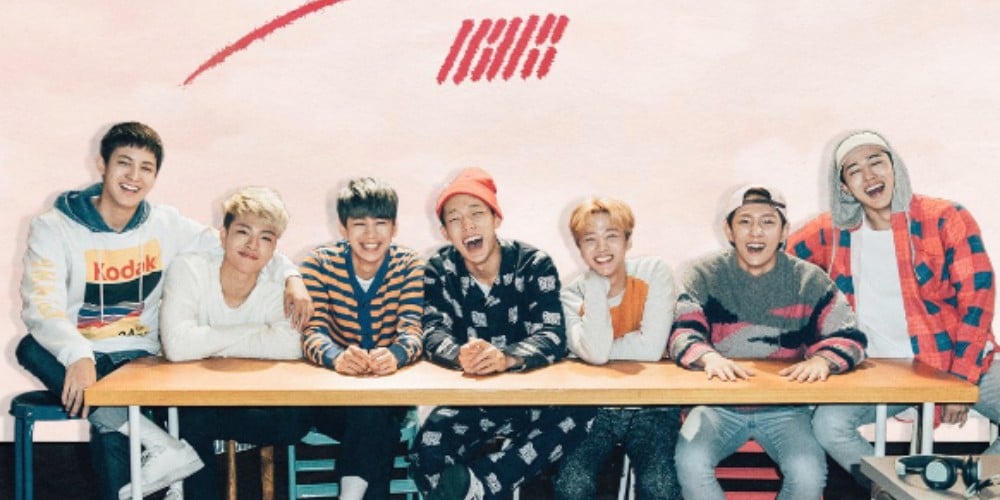 The YG Entertainment boy group made their debut on September 15, 2015. So this year marks their 3rd year together as iKON, and, in celebration, the 7 members of the group dedicated heart felt messages for their fans.
Koo Jun Hoe: Wasn't it eventful? I'll continue to love you guys!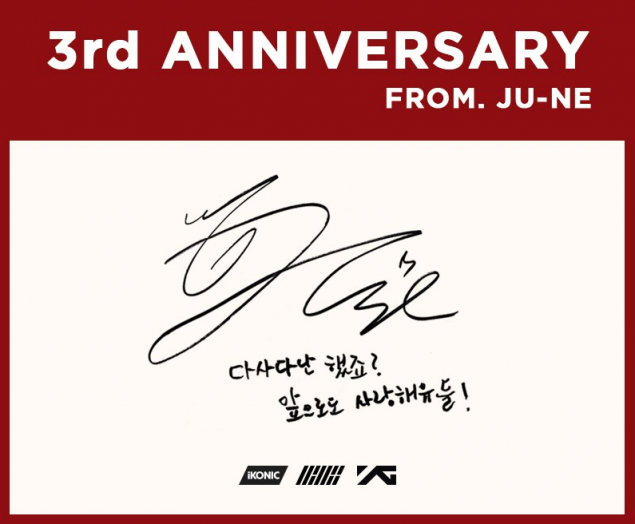 Dong Hyuk: It's our 3rd anniversary. Thank you for always being by my side. Let's continue to be happy! I love you.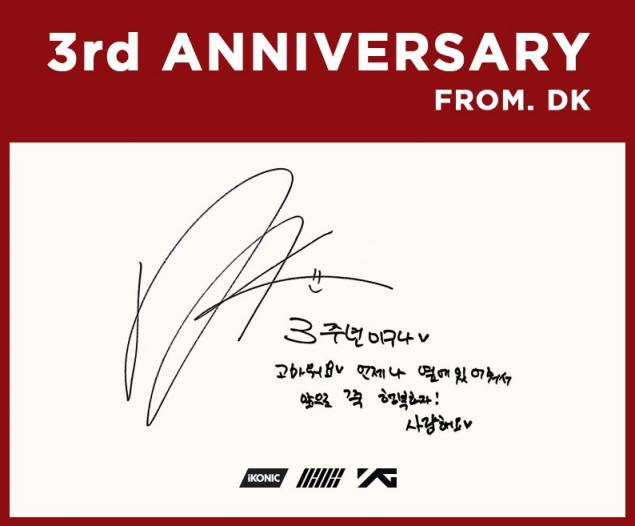 B.I: 3rd anniversary.. It was short yet a long time. You worked hard. Please continue to take good care of us. We will pay you back with all our hearts.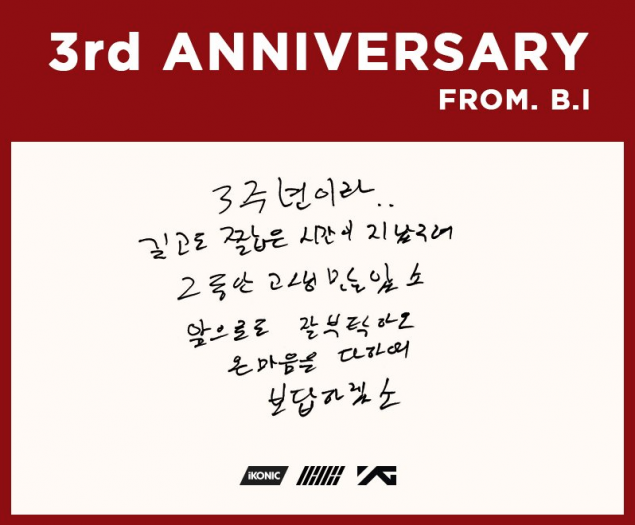 Bobby: We said to go slowly but already here... Let's last a long time together beautifully and slowly.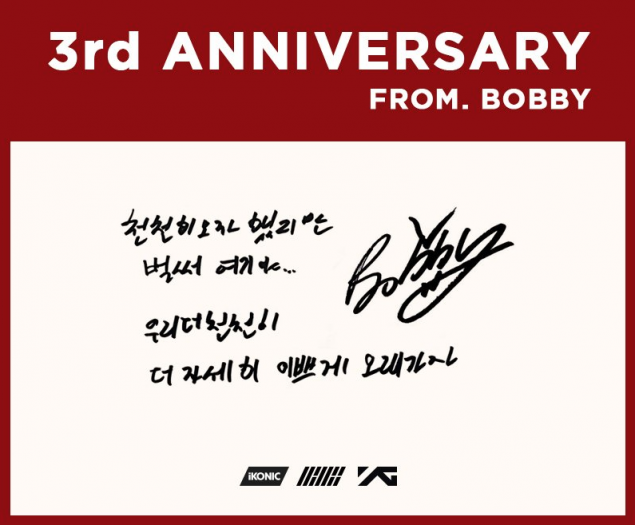 Chan Woo: iKONICs, it's already the 3rd anniversary! Thank you so much. I love you. Let's be together 10 years, 20 years, and forever.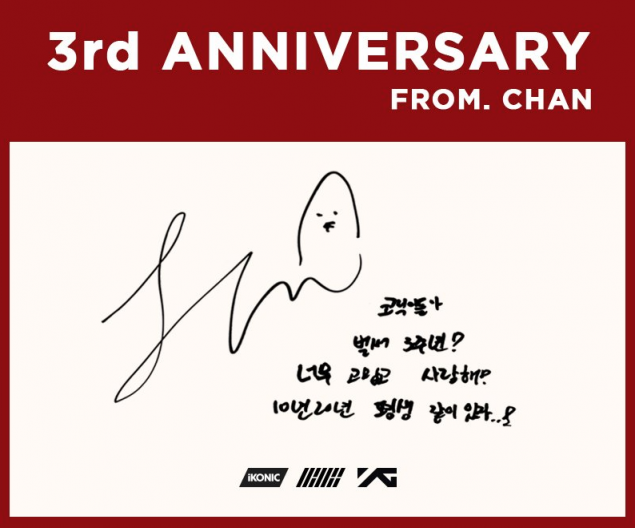 Kim Jin Hwan: 3 years!! I believe we were able to grow thanks to iKONICs who were with us without changing. We will protect you guys like you have protected us. Please take good care of us. - from sexy Jinhwan-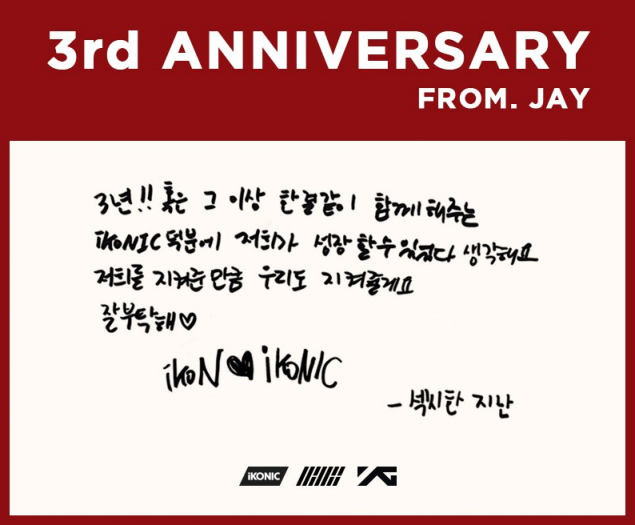 Song Yun Hyeong: iKONICs~ It's already 3rd anniversary. It's been 3 years since our love started. Let's continue our beautiful love for 30 years, 300 years and on ~ I love you!!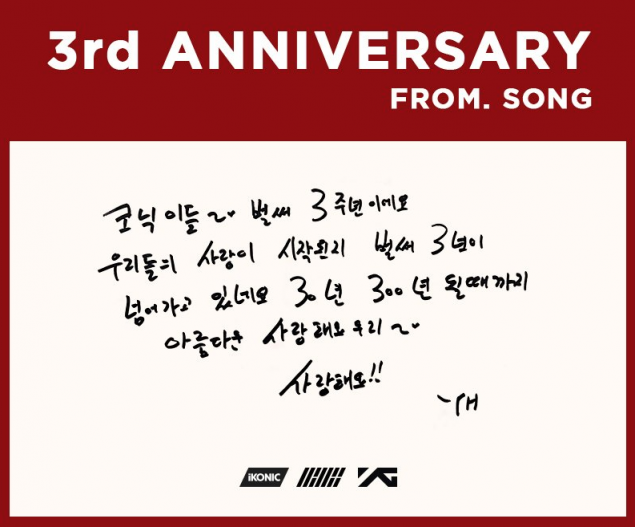 Happy 3rd Year Anniversary to iKON!
#iKON Debut 3 Years Anniversary

#아이콘 #20180915 #iKON3rdAnniversary #YG pic.twitter.com/d6gQSOS1rL

— YG FAMILY (@ygent_official) September 14, 2018
comments powered by

Disqus