BTS Visit 'Line Friends' Pop-Up Store in LA
Jay Yim, Sept. 14, 2018, 2:56 p.m.
---
BTS stopped by 'Line Friends' pop-up store in Los Angeles.
Back in July, the pop-up store including BT21 character products opened in Hollywood, CA, and, recently, on September 11, BTS visited the store themselves while they were in Los Angeles for their 'Love Yourself' world tour.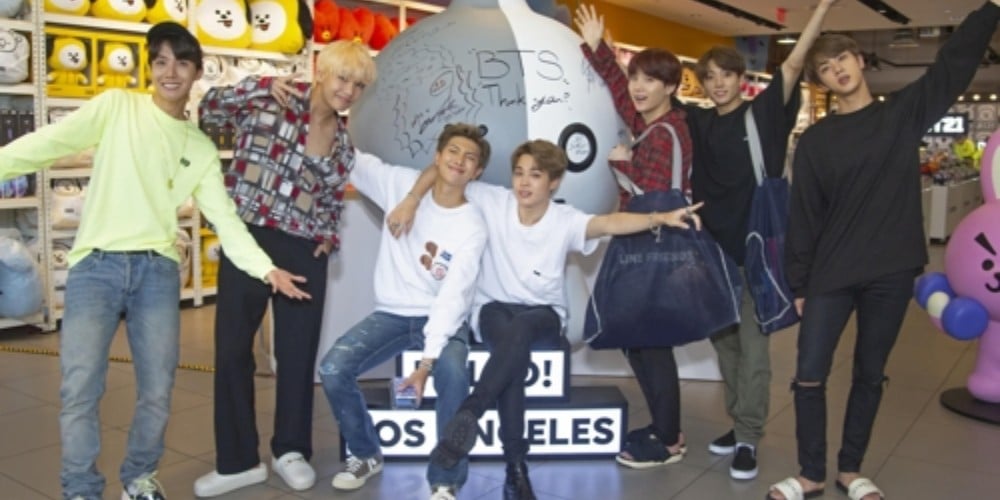 The members of BTS took time to look at the various new items and took photos with the BT21 characters. In addition, they engaged in a hand printing event. They will display the handprints at the pop-up store.
BTS is currently continuing their world tour in the United States in the mean time.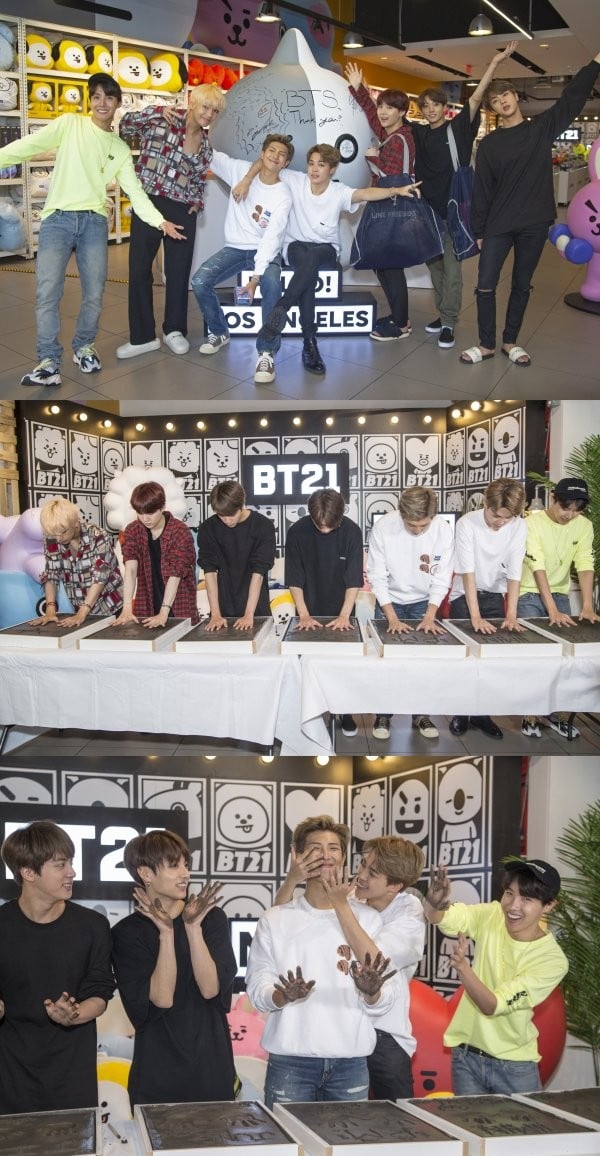 comments powered by

Disqus