Big Hit Entertainment representative meets and apologizes to atomic bomb victims + BTS' ARMY donates 3.5 million KRW to comfort women victims
Jun Ko, Nov. 16, 2018, 10:47 a.m.
---
On November 16th at around 1PM KST, Big Hit Entertainment chief director Lee Jin Hyung visited Hapcheon country (an area known as the 'Korean Hiroshima'; home to over 70% of South Korea's atomic bomb victims) in order to meet and personally apologize to the victims that suffered from the atomic bomb. They met with around ten individuals from the Korea Atomic Bombs Victim Association to give their apology for their lack of research, which had led to BTS' Jimin wearing a controversial shirt: "We felt that it was necessary to apologize in person to the atomic bomb victims who may have been inflicted with emotional pain. While we did not intend for any harm, if there is anyone whom we caused emotional pain as a result of the shirt, we give our sincere apologies."
Additionally, Lee Jin Hyung refrained from making any comments to the present media, only stating how "This is a place where we wanted to offer our personal apologies to the association and to the victims of the bombing. It is not a place meant for the media."
After the meeting between the Korea Atomic Bombs Victim Association and Lee Jin Hyung had concluded, a representative from the association stated, "The victims of the bombing understand and empathize with the ongoing series of events."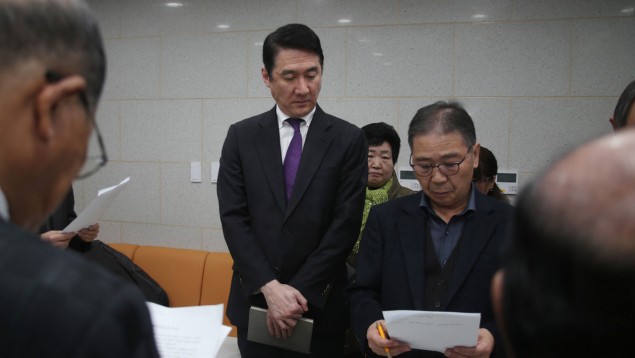 Additionally, BTS' fanbase 'ARMY' made the total donation of 3.5 million KRW (3,100 USD) to the 'House of Sharing', a nursery home for comfort women in Seoul, South Korea. It was revealed by the 'House of Sharing' on November 15th that over a total of 130 donations were made to the nursery home upon Jimin's controversy.
comments powered by

Disqus